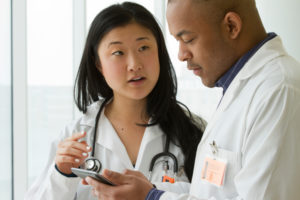 As we've watched Ebola spread from African nations to US health care facilities, it's become prudent that we take extra precautions with waste generated by isolation units treating infected patients. This post includes a link to our Standard Operating Procedures for disposing of Ebola-related waste, along with updates as information changes.
The Standard Operating Procedures are constantly changing as new information surfaces. To keep you up to speed, we'll continuously update this post. Please follow us on Twitter as well, where we will notify followers of any changes to the SOP.
Current as of 10/31/14
Download the Standard Operating Procedure Manual.
The SOP details proper handling, storage and transportation of Ebola-related waste. Follow these instructions when disposing Ebola-related waste to keep yourself, as well as those involved with the transportation of waste, safe.
admin
https://www.meriinc.com/wp-content/uploads/2018/09/15176-MERI-Logo_No-Tag-300x129.jpg
admin
2014-11-03 08:00:56
2018-04-24 22:52:43
How to Properly Dispose of Ebola Medical Waste