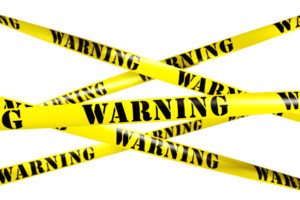 Why might your office manager require hazardous waste training? Anybody who handles hazardous waste in some capacity – even signing a manifest for shipping – must be certified. If you're looking for a class to fulfill these requirements, Wisconsin Healthcare for a Healthy Environment (WH2E) is holding a discounted training session in March. Those who might benefit from hazardous waste training, especially if they've not had it in the last three years, include Environmental Service Managers, Plant Operations  Facilities Managers or Safety Managers.
According to the Environmental Protection Agency, hazardous waste is "dangerous or potentially harmful to our health or the environment. Hazardous wastes can be liquids, solids, gases, or sludges. They can be discarded commercial products, like cleaning fluids or pesticides, or the by-products of manufacturing processes."
Because of the potential hazards, extra precaution is required when handling, transporting and destroying hazardous waste. Many people incorrectly believe that only those who directly transport or destroy hazardous waste require training. In fact, even small tasks – like packaging hazardous materials – can only be conducted by personnel who are properly certified. If you engage in any of the following activities as they relate to hazardous waste, you require training:
* Preparing/signing shipping papers
* Placarding
* Security
* Marking and labeling waste
* Packaging waste
* Loading and unloading of vehicles
Generally, training and certification cost $150, although WH2E has lowered the price of this training session to $50, which includes lunch, snacks and beverages. Both classes are necessary to receive the proper certifications for handling hazardous waste. Together, they'll teach you how to compliantly generate, handle and transport hazardous waste.
One Training Session, Two Classes
1. Morning class: RCRA compliance for hazardous waste generators
The federal government implemented the Recovery Conservation Recovery Act (RCRA) in the 1970's to help keep chemicals out of the water stream. The act requires any personnel who handle hazardous waste to "perform their duties in a way that ensures the facility's compliance" with hazardous waste regulations.
This course teaches you proper handling and disposal of chemicals, including how to identify those that create a health hazard. Here's an overview of what you'll learn:
* How to safely identify a chemical
* The characteristics of chemicals
* How to properly store and handle chemicals
* What disposal options you have for chemicals
* How to prepare packages containing hazardous chemicals for shipping
* Emergency preparedness
You may need to attend this class even if you've had previous RCRA training, as certification renewal is required every year.
2. Afternoon class: DOT Hazmat transportation overview
The second class is catered towards shippers, handlers and transporters of hazardous waste. Attendees will be be updated with regulatory changes and trained in the use and application of the 49 CFR Department of Transportation manual.
This training must be repeated at least every 36 months, and updated whenever there is a regulation change that could affect an employee's job duties.
If you handle, contact or transport hazardous waste in any capacity, you must be properly trained. By completing these two training courses, you'll learn how to safely and compliantly dispose of hazardous waste, and you'll receive the certification to prove it.
When: Wednesday, March 9, 2016
Where: Hilton Garden Inn (101 E. Hiawatha Drive, Wisconsin Dells, WI 53965)
Agenda: Check-In 8:30 – 9:00am, Class 9:00am – 4:00pm
Cost: Discounted from $150 to $50/person. This is a WH2E sponsored event. Beverages, snacks and lunch will be provided.
Payment: Make checks payable to WH2E or bring cash. Receipts will be available.
To Register: Fax the names of those attending, company, email and phone number to 608-257-7656 by Thursday, March 7, 2016.
Certification: A certificate of completion will be given to you upon completion.
Learn how to easily track, properly handle, and affordably dispose your biohazard or infectious waste.
Jim Fitzpatrick
https://www.meriinc.com/wp-content/uploads/2018/09/15176-MERI-Logo_No-Tag-300x129.jpg
Jim Fitzpatrick
2016-01-24 21:38:15
2018-04-24 22:52:42
Why Your Office Manager Might Require March 2016 Hazardous Waste Training