Regulated Medical Waste Collection Containers
Regulated Medical Waste (RMW) Collection Containers with FREE Liner
At MERI, there is no charge for the use of our regulated medical waste containers to collect infectious or chemotherapy waste — and no fee for the red bag liner that goes inside of them.
There's also no need to worry about hidden fees or monthly minimums.
Avoid a Monthly Fee You May be Paying with Others Even When You Don't Have Any Waste  — Pay Only When You Use Our Services!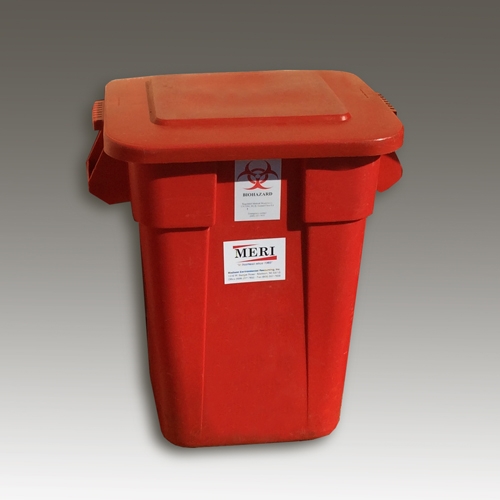 28-Gallon (4.4 cu ft) 23″h/22″w/22″d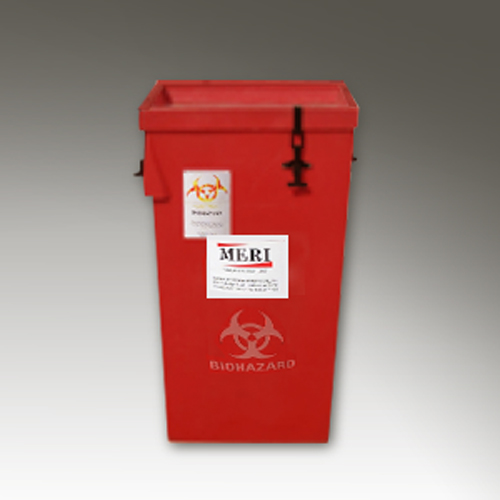 38-Gallon (5.9 cu ft) 32″h/16″w/16″d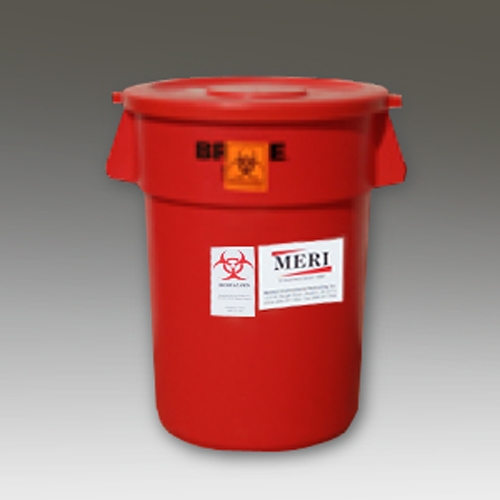 44-Gallon (7.4 cu ft) 32″h/24″w/24″d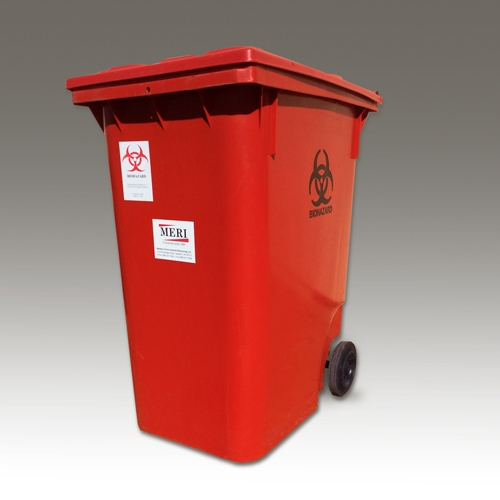 96-Gallon (15 cu ft) 43″h/24″w/34″d for Large Generators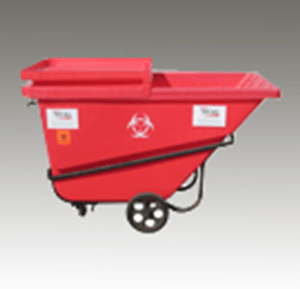 Tilt Cart (1.5 cu yd) 44″h/66″w/31″d for Large Generators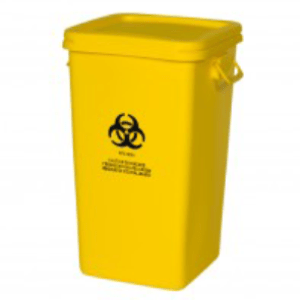 38-Gallon Trace Chemotherapy 31″h/19″w/19″d
Learn More about MERI's other Regulated Medical Waste (RMW) Collection Containers
To help reduce waste and meet an organizations sustainability goals, MERI offers reusable sharps containers.
In need of reusable containers for your pharmaceutical waste?  We can help you with those too!
In addition, MERI can provide medical waste mailback kits for your in-home care patients undergoing chemo treatment. Or, we can supply your infusion pharmacy with mailback kits to give along with injectable patient prescriptions.
Finally, MERI offers rugged sharps wall boxes everyone safe when disposing used needles and syringes.
Learn more by clicking below.