MERI's Medical Waste Disposal Service Locations
Check out MERI's medical waste disposal service locations for your biohazard, infectious or hazardous waste removal.
Call MERI (608) 257-7652 or click here for quick, no obligation quote for a compliant, cost-effective solution
We service healthcare, biotech, research, government agencies, businesses and public facilities with local pickup services in:
MERI helps facilities compliantly remove and destroy: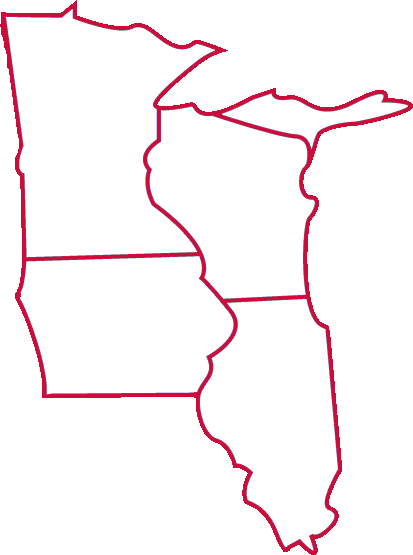 Our approach helps you to SAVE:
MERI is a Licensed Infectious and Hazardous Waste Transporter in the Midwest as well as is a Licensed Infectious Waste Treatment Facility.
Let our trusted, reliable team provide you with a compliant, cost-effective solution when removing your biohazard or hazardous materials.
Call MERI (608) 257-7652 or click here for quick, a no obligation quote