Medical Waste Disposal in Illinois
Medical Waste Disposal in Illinois
Disposing biohazard, potential infectious or hazardous waste?
Call MERI (608) 257-7652 or click here for quick, no obligation quote
Illinois medical waste pickup services in and around:
We help facilities throughout Illinois compliantly remove and destroy: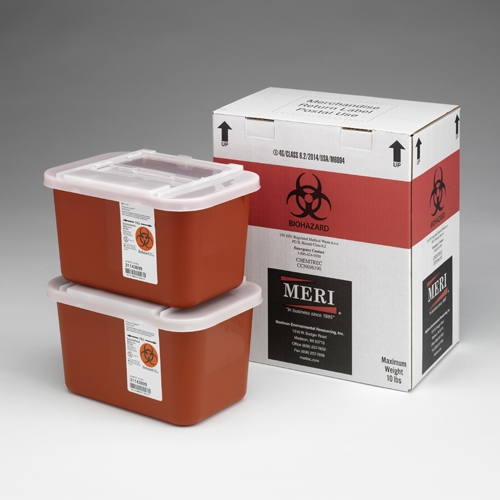 Our approach helps you to SAVE:
Time

as we'll quickly respond to your needs.

Money as you'll pay only when service is needed.
Stress in figuring how to comply with current regulations.
Frustration as you won't see hidden fees for containers or bags.
Paperwork by using MERI's electronic manifest system.
Training by having MERI act as your DOT agent.
The Environment by incorporating MERI's sustainable practices.