Finding an inexpensive sharps disposal solution for school nurses is taking on new urgency as students head back to campus.
Safety and first aid coordinators at manufacturing plants and corporate offices are also looking for a compliant way to remove their infectious waste now that many are returning to work.  A simple and cost-effective way to dispose of biohazard waste is to use a certified medical waste mailback kit.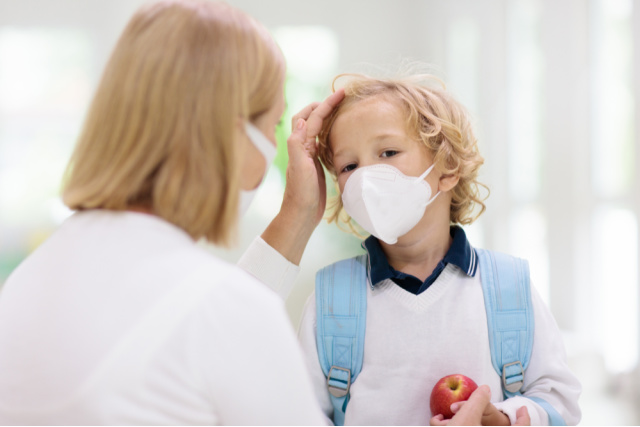 All of MERI's medical waste mailback kits provide a way to safely collect and dispose of sharps, epi pens, and potentially infectious material.  If you have never heard of a sharps mail back system, it's a disposal method that allows small infectious waste generators to send their sharps and other biohazard waste to a disposal company through the mail. Many find it much easier and cheaper than having a disposal company physically come on site to pick up and transport their medical waste.
Inexpensive Sharps Disposal Solution for Schools, Offices
MERI's medical waste mailback kits are cost-effective for facilities that generate a small amount of sharps or other infectious waste. If your school, manufacturing plant, or office fills more than a couple of 2-gallon containers a month, a medical waste pick-up service might be a better option for you.
     Benefits of using Mailback Kits:
No Contract – Buy Kits as Needed
No Need to Schedule a Waste Pickup
However, for many small generators of infectious waste, using a medical waste mailback kit is the best solution for two reasons. One, there is no contract. Simply purchase a mailback kit when you need it. Secondly, there's no need to coordinate a pickup time of your biohazard container inside of your secured building. That's because all MERI mailback kits include a pre-paid postage label. When your container is full, just package it up and place it in your outgoing mail. It will get collected by your mail carrier. Or, it can be dropped off at your local post office.
How Do Mailback Kits Work?
Once you receive a kit, read the instructions. They will remind you to keep the original packaging materials. The disposal procedure is straightforward. When your container is full, retrieve the original shipping materials that the container came it. The outer box has a pre-paid postage label on it. Pull out the manifest located in the plastic sleeve on the side of this box. Sign one copy to replace in the sleeve and keep the other copy for yourself. Then give it to a USPS mail carrier who will send it directly to MERI'slicensed treatment facility for disposal.
When MERI receives your mailback kit, we'll notify you by email, and then again once the waste has been safely destroyed. This helps you to properly manifest your waste destruction from beginning to end, to guarantee compliant, lawful disposal. If your paper manifest gets misplaced, no worries. We keep an electronic record of your manifest on file for five years.
Variety of Medical Waste Mailback Kit Sizes
MERI's mailback kit containers range from one quart in size up to 2 gallons, so you can pick the one that will suit the amount of waste you generate.
Get the most value by purchasing a multipack kit, or a kit with a larger container. If your facility has its own sharps containers, and you simply need a way to dispose of them all at once using a larger, 28-gallon biohazard mailback collection container.
MERI's 1.5 quart medical waste mailback kit is especially handy to have for school field trips or safety storage kits. It provides a way to properly dispose of a needle after an insulin injection, or an epi pen after an allergic reaction.
First aid stations at schools and office buildings also like to use MERI's 5 quart sharps disposal system. In addition to the mailback kit, it comes with a wall hanging box to keep sharps collection containers off of counters.
What's Inside MERI's Mailback Kit?
Collection container(s)
Heavy plastic bag
Simple-to-follow instruction sheet
Manifest to document proper treatment and disposal
Prepaid return shipping label
Sharps Disposal by Mail is Compliant 
Infectious waste, such as sharps, must be stored and transported in certified, impenetrable containers. This is to protect anybody who handles it.
All of MERI medical waste mailback kits include certified sharps and infectious waste collection container(s) that abide by the strict Department of Transportation (DOT) and United States Postal Service (USPS) shipping standards.
We want to assure you that while disposing of your waste through the mail may feel like a less involved process, it is every bit as compliant as an in-person pickup. Plus, it is more affordable as well!